Rau Cartuar ( - 1944) was a Bessarabian writer, poet and occultist.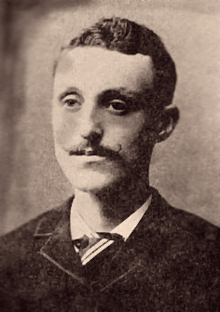 He is perhaps most well known for exploring themes such as religion, the occult and the folly of man. He is also regarded as one of the pioneers of modern Krimean thought.
Travelling man, how strange you look:
How weary, wise, yet fresh!
You seem to walk this soil unburdened,
but heavy is your beard,
your skin so dully painted.
What secrets hide within you?
What thresholds have you passed?
Ad blocker interference detected!
Wikia is a free-to-use site that makes money from advertising. We have a modified experience for viewers using ad blockers

Wikia is not accessible if you've made further modifications. Remove the custom ad blocker rule(s) and the page will load as expected.