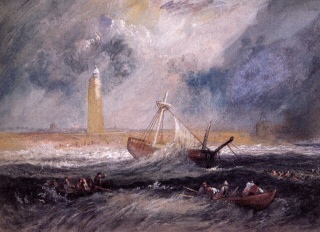 There sits a cozy little lighthouse on the hill;
Shines its light on the ships that sail;
Across the vast ocean in the upswell;
To guide to safety the ships that sail along the rough rocks of the cliff.
Its single eye does wonder as a cyclops does;
Surfing through fog and cloudy patched fluff;
Light streams going and dancing into the mystic night;
The night swallows, ships as the waters peak in bodies white.
Cozy Little Lighthouse copyrighted 2007
photo by turner, joseph mallord william visipix.com
Ad blocker interference detected!
Wikia is a free-to-use site that makes money from advertising. We have a modified experience for viewers using ad blockers

Wikia is not accessible if you've made further modifications. Remove the custom ad blocker rule(s) and the page will load as expected.